Detecting Phishing Email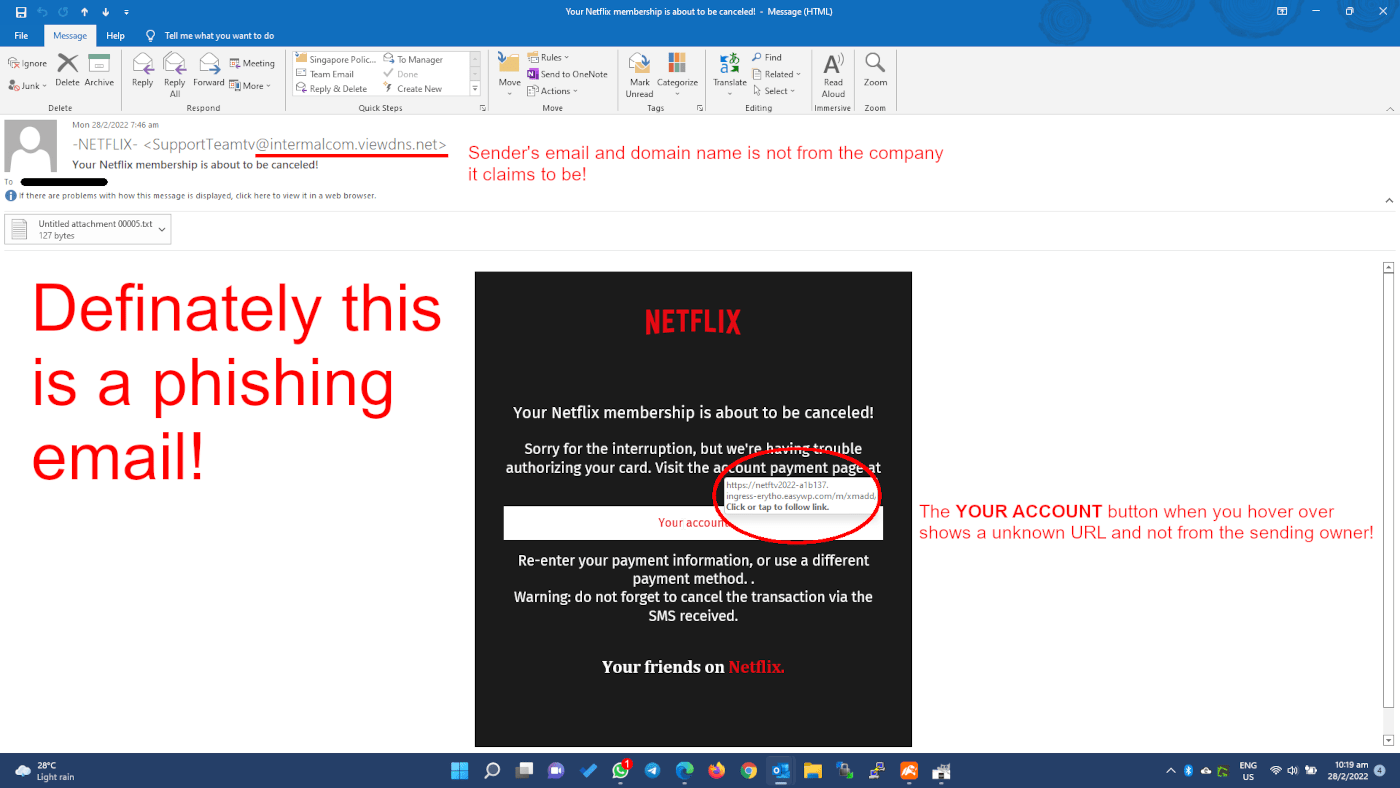 How do I know if my received email is a phishing message?
The rate of phishing is on the rise and these phishers are getting more and more creative. Users are been lead to believe these mails are genuine thus unknowingly clicked on the button providing these phishers with access to your bank accounts, VISA details, Governmental services etc.
A simple way to tell is by the sender's email address. It will usually show some unknown domain name that does not match the sending domain. Example here is a "mail" from NetFlix. The sending domain shows likewise.
Next is the button URL. When you hover over the button, in this case YOUR ACCOUNT, it shows some other URL and not the sender's domain name.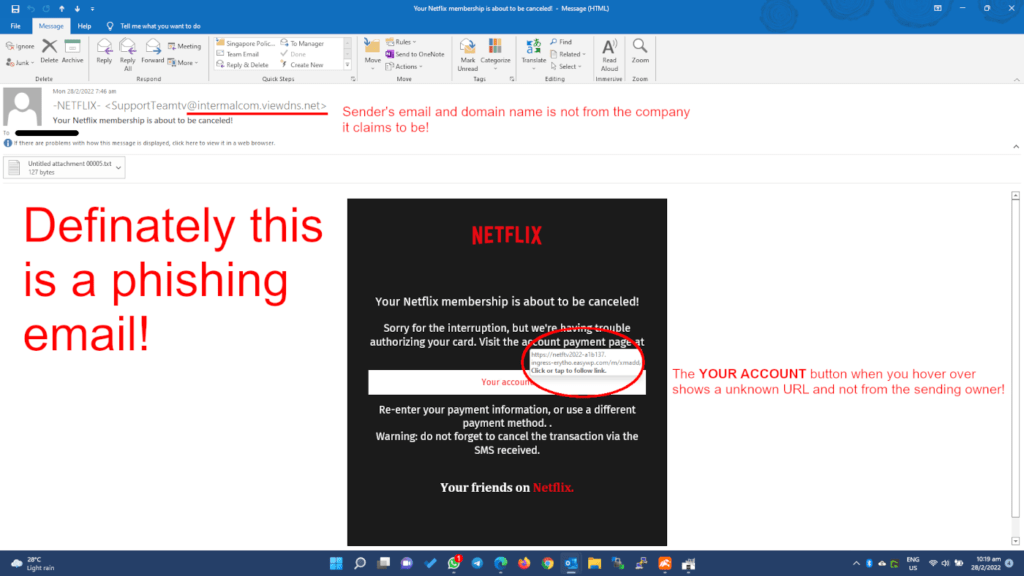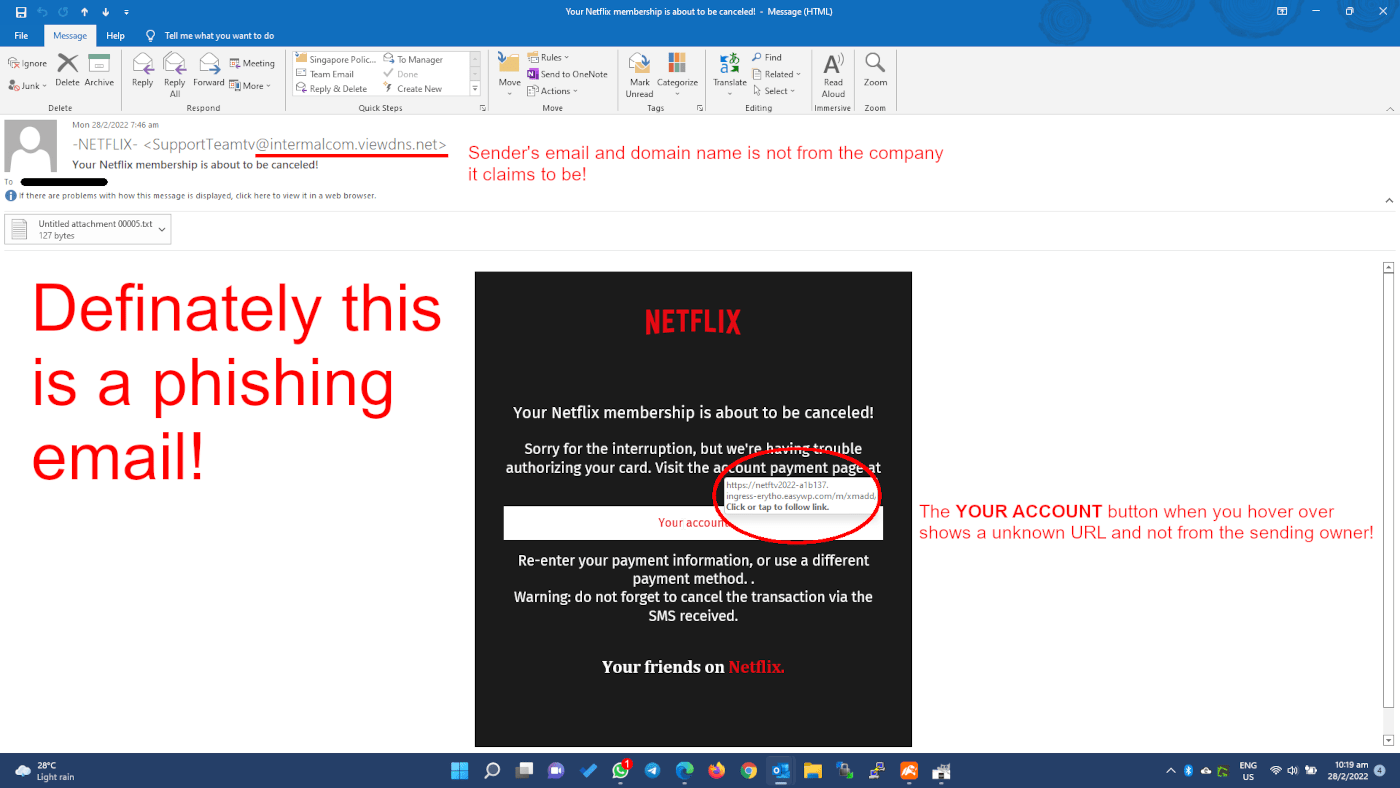 Stay alert as this is only a simple check, phishers and hackers whom spend more time on their work will likely mask these to look more genuine or you can subscribe to our GreenRadar email security platform and let us protect your assets.